WorldsPlayer -
Free Download
Download WorldsPlayer by clicking on the download link below. You can minimize the download window and work on other applications while the download progresses. The task bar icon will flash when the download is complete.
Download the full WorldsPlayer installer
( v1900 ) - 12.4 MB
This installer includes all features and does not require a Java virtual machine.
IMPORTANT:
After you have installed WorldsPlayer, you can download many other virtual worlds - simply locate the map in the lower right corner of the WorldsPlayer interface, click on a world you would like to visit, and if you don't already have it you'll be given the option to download it...for FREE!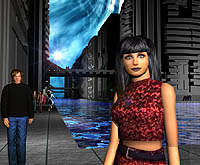 The minimum configuration is a 90 MHz or faster processor, with 32 MB of memory.
The recommended platform is a Pentium-class processor, 133 MHz or faster, with 48 MB of memory.
Windows 95, 98, 2000 or NT
80 MB free hard disk space
Active Internet connection
---
Choose your planet, choose your face, unfasten your seatbelt....
You can be a
real person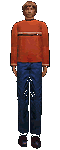 penguin

monster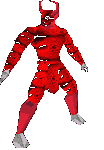 kangaroo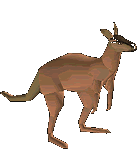 clown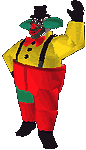 Choose from over 100 different humans, animals, characters and strange creatures! You can then walk around the worlds, explore the different worlds, see, chat, and interact with people, send email, animate yourself, and shop the store - all in 3D!
Here's a small sample of the100's of 3D worldsyou can explore:
| | | |
| --- | --- | --- |
| Bowie World | NY Yankees World | Hanson World |
| Sky World | Animal House | The Fun House |
A huge selection of avatars: many human, human-like and animal.
Text chat with whisper & mute.
Numerous viewpoints that you control: The camera that follows your avatar can be set in 1st or 3rd person and at different positions and varying speeds.
Discussion groups you can join at a click of a button - Let's talk about…
Free, anonymous email - send and receive mail to your Worlds.com username account @3dcd.com.
Get easily acquainted with other users by viewing the Personal Info they chose to share.
Keep track of your Worlds.com friends via the Friends list: you'll always know when your friends are online!
Teleport instantly to new locations via the map, or follow a friend to join her/him instantly.
Listen to music within Worlds.com.
Worlds.com is constantly evolving - get automatic upgrades.
Explore Worlds.com's Web-of-Worlds™ easily using WorldsMarks, which are much like Bookmarks & Favorites in your Web browser.
Check out all the interesting 3D spaces, and try to find some hidden rooms…
Enter contests and win prizes.